California Voters Expand Data Privacy Law – Latest News
California has once again taken a significant step in safeguarding consumer data privacy. In the recent election, voters approved the expansion of the state's existing data privacy law, known as the California Consumer Privacy Act (CCPA). This development marks a major win for consumer advocates and reinforces California's position as a leader in data protection.
Background of the California Consumer Privacy Act (CCPA)
The California Consumer Privacy Act, enacted in 2018, aimed to enhance privacy rights and provide consumers with more control over their personal information. It granted individuals the right to know what personal data businesses collect about them, the right to request deletion of their data, and the right to opt out of the sale of their personal information.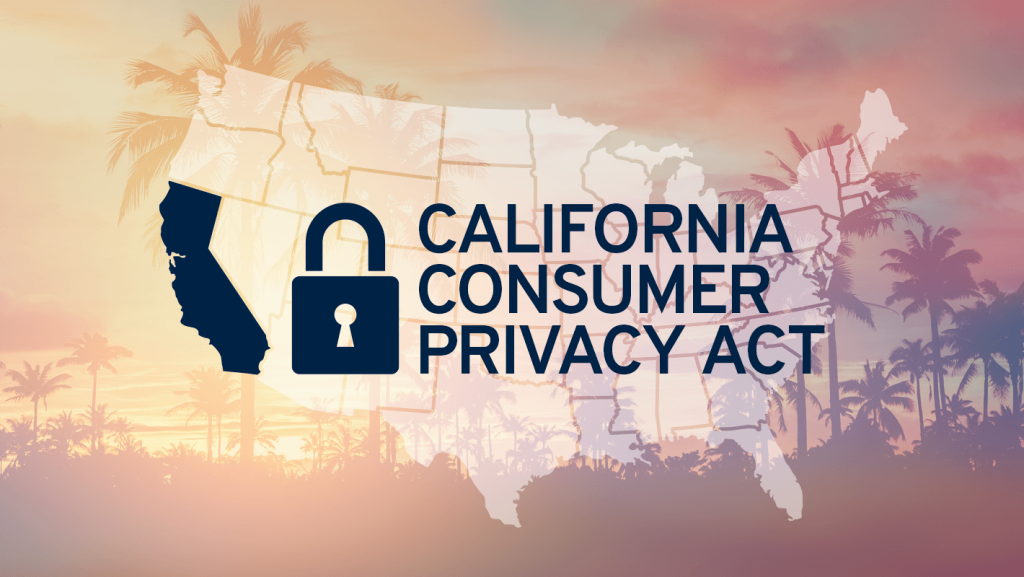 The Expansion of CCPA
With the recent approval of the expansion, the CCPA will now have a broader scope and include additional provisions to strengthen data privacy rights. Here are some key aspects of the expanded law:
1. New Categories of Personal Information
The expanded CCPA introduces new categories of personal information, such as geolocation data, biometric information, and browsing history. These additions ensure that a wider range of sensitive data is protected under the law. Addressing the evolving landscape of digital information.
2. Additional Consumer Rights
The expanded law grants consumers new rights concerning their personal information. This includes the right to correct inaccurate data held by businesses, the right to restrict the use of sensitive personal information, and the right to object to automated decision-making processes.
3. Enhanced Penalties for Data Breaches
The expansion of the CCPA introduces stricter penalties for businesses that experience data breaches due to negligence. In addition to potential fines, businesses may now face legal action from consumers for unauthorized access, theft, or disclosure of personal information.
4. Creation of a New Enforcement Agency
To ensure effective implementation and enforcement of the expanded law, the California Privacy Protection Agency (CPPA) will be established. This independent agency will have the authority to issue regulations, conduct investigations, and enforce compliance with the CCPA.
Implications and Significance
The expansion of the CCPA is a significant development that strengthens privacy protections for California residents. It acknowledges the growing concerns surrounding data privacy and the need for increased transparency and control over personal information. By including new categories of personal information and granting additional consumer rights. The expanded law aims to keep pace with technological advancements and evolving data practices.
The approval of the expansion also has broader implications beyond California's borders. Many businesses operate nationwide or globally, and complying with California's data privacy laws has become a de facto standard for maintaining consumer trust and ensuring compliance with evolving regulations.
Looking Ahead
The expansion of the CCPA underscores the ongoing efforts to prioritize data privacy and protection. As technology continues to advance and data becomes increasingly valuable. Policymakers and businesses must remain vigilant in safeguarding consumer privacy rights. 
In the coming years, it is anticipated that other states and countries may follow California's lead by implementing similar data privacy laws. The California model serves as a benchmark for lawmakers and demonstrates the importance of empowering. Individuals with greater control over their personal information.
Conclusion
The expansion of the California Consumer Privacy Act through voter approval reflects the commitment of Californians to protect consumer data privacy. With the inclusion of new personal information categories, additional consumer rights, and stricter penalties for data breaches. The expanded law sets a higher standard for data privacy regulation. As the CPPA takes shape and begins its enforcement efforts, it is expected to play a crucial role in upholding the rights of consumers and holding businesses accountable for their data practices.

FAQs
Q1. How does the expanded CCPA affect businesses? The expanded CCPA imposes additional obligations on businesses, including the need to comply with new categories of personal information, grant additional consumer rights, and potentially face enhanced penalties for data breaches.
Q2. When will the expanded CCPA go into effect? The expanded CCPA is expected to go into effect on January 1, 2023. However, specific provisions and timelines may vary.
Q3. Does the expanded CCPA apply to all businesses? The CCPA applies to businesses that meet certain criteria, including those that collect personal information of California residents and meet specific revenue thresholds. The expanded law maintains these criteria.
Q4. Can other states adopt similar data privacy laws? Yes, other states have already begun exploring and enacting their own data privacy laws. The success and expansion of the CCPA may serve as a catalyst for other states to follow suit.
Q5. Where can I find more information about the CCPA and the expanded law? For more information about the CCPA and the expanded law, you can visit the official website of the California Privacy Protection Agency (CPPA) or consult legal professionals specializing in data privacy and compliance.
Henceforth, WE WISH TO ANNOUNCE THAT OUR SERVICES ARE NOT AVAILABLE TO PEOPLE FROM NIGERIA AND INDIA. THESE ARE USELESS TIME WASTERS AND THIEVES TRYING TO BEG OR SCAM US OF OUR PRODUCTS. OUR SERVICES ARE NOT FREE AND PAYMENT IS UPFRONT

A LOT OF FOOLS FROM NIGERIA AND INDIA. on the off chance that YOU DON'T TRUST TO USE OUR SERVICES, DON'T CONTACT US AS WE HAVE NO FREE SERVICE
HI BUYERS, WE ARE A PROFESSIONAL CARDING AND HACKING TEAM. HOVATOOLS HAS BEEN AROUND SINCE THE TIME OF EVO MARKET, ALPHABAY, WALLSTREET MARKET AND MORE. WE REMAIN STRONG AND RELIABLE IN THE INDUSTRY, ALWAYS PROVIDING YOU WITH THE BEST QUALITY TOOLS TO HELP YOU MAKE MONEY AND MAXIMIZE PROFIT IN THE FRAUD GAME.
TO GET STARTED, YOU CAN VISIT OUR ONLINE SHOP/STORE TO BUY EVERYTHING YOU NEED TO START CASHING OUT.  AT THE SHOP YOU GET Accounts & Bank Drops CVV & CARDS DUMPS PERSONAL INFORMATION & SCAN.
BANK HACKING SOFTWARE – WIRE/ACH DARKWEB MONEY TRANSFER HACKERS
Buy Fresh Credit Cards for Carding, BIN LIST Buy Bank Login, RDP, Buy Hacked Paypal accounts. Contact us to buy all tools and carding software. CLICK HERE TO VISIT OUR SHOP
Buy Socks 5, Email Leads, Buy Latest CC to Bitcoin Cashout Guide, Buy Hacked Zelle transfer, Western Union Money Transfer Hack, Buy Hacked Money Transfer service to your bank account.
Enroll for Paid private Carding Class.